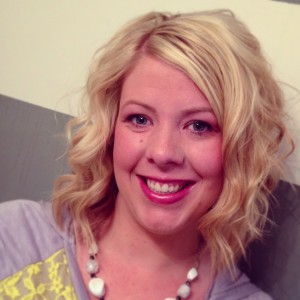 Laura P. Caldwell brings 11 years of salon experience to her home salon in Clinton, Utah. After working in a corporate salon for the first 10 years of her career she made the bold move to create a beautifying experience for her growing clientele in her own home.
Laura honed her craft at Fran Brown College of Beauty (now part of Marinello Schools of Beauty) where she learned from the most skilled professionals in the cosmetology business how to create a personalized look for each client while providing a professional, friendly atmosphere.
Laura's specialties include:
A knack for helping clients pick the right look for their unique face, personality and lifestyle.
A unique ability to transform hair colors into a work of art by taking a drab, everyday hair color and making it pop with personality and enthusiasm.
Skill in women's razor cuts
Inspires confidence in clients that enable them to try new, bold looks.
Courage and confidence to try brand new styles and looks when requested by clients.
Abilities in facial waxings for both men and women (yes, this includes nose and ear waxings).
Laura is a loving wife and a mother of two beautiful little ladies. She loves arts and crafts, baking, and spending time with her family. When she's not cutting, styling or coloring hair you can find her involved in any number of activities that aid her in creating a happy home.